It's pretty scary to know how quickly time flies. Just yesterday, we were all jumping up and down with joy, celebrating the New Year's Eve. And, in the blink of an eye, we have almost crossed the third month of 2018.
With time flying in a jiffy, it becomes important for companies to come up with strategies that can help them make the most out of this time for their business.
In other words, they need to come up with ways that can push the limits of their business and help them make more money this year.
Suffice to say that, if you run a business and you have been waiting for things to happen then we have good news for you. And the good news is that we are going to share some tried and tested strategies that will help you scale your business in 2018, and make more money. Without further ado let us get to those strategies one after the other.
1. Start a blog for your business
People love businesses that value their customers.
Good quality content is one of the biggest assets in which a customer finds value from a business.
By creating a blog where you can post regular updates about your business, share tips and tricks to help customer problems, and letting people know about your niche expertise you can eventually build a loyal following, which could pave way for authority in the market.
And, authority always attracts customers.
2. Get Social
People love what they see.
If you want people to love your business, you need to make your presence felt at a place where your audience is more active.
And, social media is the first thing that comes to mind on this list.
Make your social media presence felt if you want to scale your business this year.
Hire experts who can plan, and strategize your social media marketing strategies.
Once the strategy is ready, create engaging and powerful content that is too compelling to be ignored by the customer.
Here's a small statistic that will show you how important it is to have a solid social media presence:
In the year 2015, more than 52% of the consumer's decision to buy a product online and offline were influenced by Facebook.
3. Influencer marketing
Another powerful, fail-proof strategy that has gained popularity over the recent past has been the rise of influencer marketing. With influencer marketing you can scale your business fast.
People who have a strong social or channel based following can easily influence the buying decisions of consumers.
Hence, if you have not included it in your list, then, 2018 is the right time you need to invest in influencer marketing.
Get an influencer on board to promote your brand.
Eventually, you will see an instant rise in the popularity and number of sales that your product and services will generate.
According to a study by Tomoson'for every dollar spent on influencer marketing, a business usually wallops $6.5 in return.'
So, you can see for yourself the power of influencer marketing.
4. Contests and giveaways
People love getting freebies.
It is up to you to present them with an opportunity to win those freebies.
Creating campaigns and running regular contests for your business is a great way to entice and keep the consumers hooked up towards your brand and business.
Leverage the power of freebies, and people will certainly love to spend more time and invest more money in your business.
5. Focus on whitehat SEO
It is often said, slow and steady wins the race.
Investing your effort in whitehat search engine optimization might be time-consuming, however, the results you can reap out of it, not just in 2018 but in the long run as well, are simply above and beyond what you would have ever thought or imagined.
Google's algorithms are constantly being updated.
As a result, you need an expert who can help you keep pace with the changing search engine guidelines, and bring changes to your website according to those updates.
Once done right, you can eventually see an increase in your business visibility, reach the right audience and also see an automatic boost in sales.
6. Quora is the way to go in 2018
Quora is a goldmine for businesses, which are smart enough to handle the platform.
With more than 190 million monthly users, Quora is certainly an online space where businesses can capture the eye of the global audience.
With the adoption of paid-ads in Quora, businesses have a great opportunity to invest a little and earn a lot leveraging this knowledge sharing platform.
And, at the same time answering genuine questions and helping people with answers to their problems can put you in their good books.
This can work as a really smart way to establish your expertise and authority in the market.
7. Paid marketing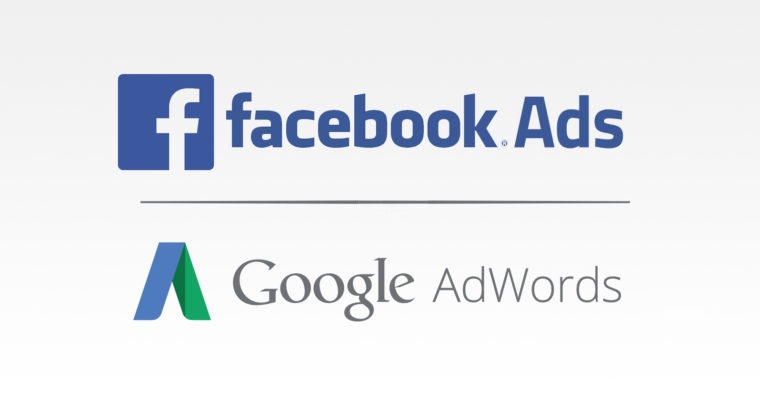 Paid marketing is a surefire way to give your business revenue a boost in 2018. It is actually the fastest way to scale your business – that is if you have enough money to spend in Google AdWords or Facebook Ads.
If you take a look at the trends in the past few years, businesses have invested heavily in paid advertisement and marketing.
And, they have also reaped great rewards out of it as well.
Paid marketing, therefore, is the one thing that must be on the list of activities you need to focus on if you want 2018 to be a successful and more profitable year for you.
With almost every platform, starting from Facebook, Twitter and LinkedIn, to Quora, and, Medium there are options of paid advertising for your businesses; there is no better time than now to invest money in it and leverage the power of paid marketing.
Be creative and results will start to follow
Now, these are just a few of the tried and tested techniques that have proved to be the game changer for many businesses in the past.
However, one thing that never goes out fashion is innovation.
If you can come up with some innovative ideas to entice your customers into the sales funnel, there is nothing quite like it.
Think of innovative ideas that no one has ever implemented before, bring a sense of genuineness and creativity into your business marketing, and you will create an impact like no other business has ever done before.
As they say, innovation is the change that unlocks new value. If you are really interested in giving your business the boost it deserves in this year 2018, coming up with innovative ideas to touch the heart of your audience must be the first thing on your list.
Get your creative thinking hat on and come up with ways that can inspire not just your audience but your competitors to follow your footsteps as well.
So, are you ready to make 2018 a year of success, prosperity and skyrocketing profits for your business?