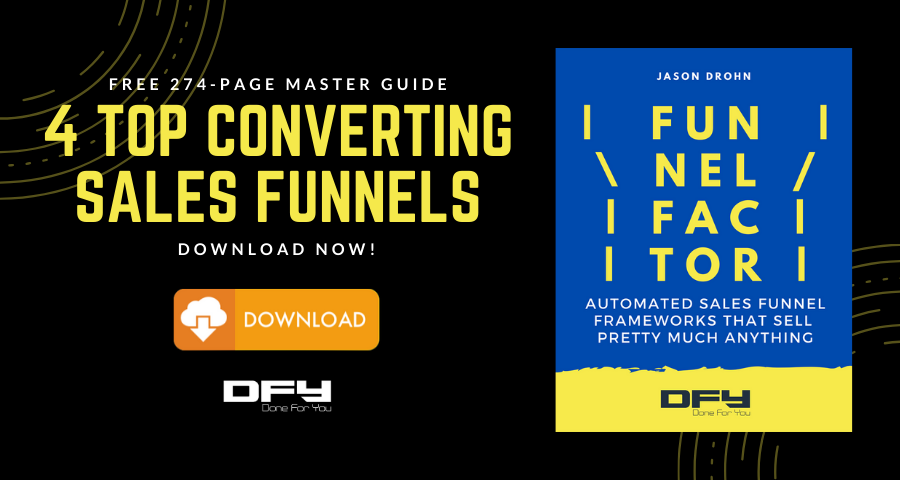 Video Transcript:
Hey, what's up. This is Jason Drohn. Welcome to today's presentation and happy Memorial Day. It is Monday, and this is episode number 51. So today we're going to talk about some pretty cool stuff. We're going to talk about how to create a website, the tools and technology, and the stuff you need to create a website and get started. And I am back to my original setup, which I love having the standing desk here. Upgraded the camera, as you can probably see because it's not all... Well, as I say that it goes all wonky, right? So you guys, I'm sure are seeing that. Let's see what we can do here. Just going to switch the feed, maybe go back. It might not work, this new setup.
I don't know, it might not work. So what we're going to do, because I don't know... It was working just fine, but what we're going to do, we are going to, I think, just go straight presentation for this guy. So let's see. I'm just going to try it one more time, see if this camera kicks back in. It doesn't look like it's going to, okay. So we are going to disable the camera. We're going to go straight presentation. It's a good thing... All right, there we go. So I think my audio is now on. You should be able to see the audio. All right, you should be able to hear the audio, I should say. Yeah, audio looks like it's coming through. Okay, cool. So this is what we're going to do. We're just going to go straight presentation. For whatever reason, my camera doesn't want to work.
So today we're going to talk about the tools and tips, how to create a website from scratch. This is... If you already have a website, then this is probably going to be a lot of reviews that aren't necessarily needed. But if you don't have a website or you want to create a business online, or if you want to move your business online, then what we're going to talk about now, you need to know, because even if you're going to have somebody else do it, you still need to know it. So in the next few lessons this week, we're going to talk about the tools and technology you need to move online or to get started online. We've talked a tremendous amount about the different ways, the different things, the different ways to sell stuff online. What to sell, how to sell it, how to upsell it, how to build sales funnels, and everything else. And I thought we just needed a week of software and tech to round it all out.
So what we're going to go through are the tools you're going to need to create a product, to create a website, to do what you need to do online. You've already really got a good idea of the different types of products, the different types of offers, the different services that you can offer, so this is more about just giving you the ability to reach the hundreds of thousands of people outside of your city walls or outside of the city limits or away from where you are so that you can sell it to them. So to grow your business online, there are five different kinds of tools you need. Five different categories, I should say. And this is how it's going to be split up this week.
So website tools are today. The second category is product creation tools. So if you want to replace yourself, then we need to figure out how to capture your knowledge, your brilliance, your expertise in a product that can then be sold online. Episode three or lesson three is going to be business tools. And the business tools are different things that help make running the business easier, and this is important right now. So things like slack, things like communication, things like customer support and CRM and invoicing and tools and all of that stuff. So it's the business tools that you need to run a digital business. Thursday, we're going to talk about people in management tools and resources. So people, think of outsourcing, think of HR, think of payroll, think of those kinds of things that there's a software to make it all easier. So we're going to cover that on Thursday, and then Friday is going to be networking. So how to network with other potential prospects and also how to network with employees and clients and people on your team and everybody else. So that is the docket for the week.
Now, not all of these are required when you get started. You don't need to have tools from every category, every scenario. As you start to scale, you're going to want to make sure that you keep an eye on all this stuff, though. You're going to want to know what tools are out there so you know when you need to add it to your mix. And new tools, new software launches every day, and the right software tool can save you hours a week, letting you do more with the hours of the day. A great example is one we're going to talk about a little later the week, but it's called Canva. Canva is an image editor. You can create banners and graphics and images and book covers and all kinds of stuff. But what it does is it takes 15 minutes out of a banner creation process that you can then use somewhere else. So sure, you can do the same thing in Photoshop, sure, you can do the same thing in Illustrator, but with Canva, they already have the templates. You can just drop them in and you're ready to go.
So today we're going to talk about website tools. Now, when you have a website, there's a lot of different things, a lot of different fundamental things that you got to be aware of. And the first is you need to have... There are two things you need to have when you have a website. The first is a domain name and the second is hosting. So the domain name is the place that somebody types into the search bar. You know this. I mean, just in watching this video online, you had to negotiate a domain name at some point, whether it's YouTube, whether it's Facebook, whatever you had to type it into a URL bar somewhere. So, you know this. The difference is, is when registering a domain name for your business, for your website, there are a couple of places you go to. So GoDaddy and Namecheap are two of them. I use GoDaddy, I use Namecheap. They're both comparable in terms of services. We're going to go take a look at them in a minute.
And then you also need website hosting or web hosting. So the web hosting is like the computer that lives out there online that holds the files of your websites. So GoDaddy has web hosting, Namecheap has web posting, and you can buy them from the same place. I usually get hosting from Media Temple. I like Media Temple's hosting. You can get it from hostgator.com. And web hosting is relatively cheap, 10, 20 bucks a month. And that is, you're renting server space from a server firm and your website lives there and you're paying for it to always be connected to the internet.
And then this last resource is something called Cloudflare. Cloudflare is recently a public company, but what CloudFlare does is it, without getting too in the weeds, it gives you free SSL certificates. It's a very simple SSL certificate, but regardless it's a free SSL certificate. But more importantly, it gives you a free CDN. CDN stands for content delivery network, which means any big file that you have on your website, it helps that file load super quick when somebody pulls it up. So in that way, it helps your website load faster.
Now, let's go over... We're just going to kick through a couple. I'm just going to go through a couple of screen shares. So GoDaddy is where most of our domain names are held. It's where most of our clients have their domain names. It's the 800-pound gorilla in the webspace. So you can get your domain names here, works well. It's a domain registrar of domain registration. The one thing, the one little tip I'll share is I like to go to domainr.com, D-O-M-A-I-N-R .com to find domain names. So a lot of times people, they're like, "Wow, that's a great domain name. Where'd you find it?" I'm like, "Well, domainr.com."
But you can just start typing like, "I want a cool URL." So I want a URL is available, as are all of these variations, except for this one, iwanta.com is taken. Now, if you do something like "battle," so obviously all of the battles are taken. Now, if we do "battlenet," all the battle... There's one. It's potentially available. So, thank you for the like. Somebody just liked my stuff. So you can potentially buy this from 101domain or Ethio Telecom. Let's do this battle network to battle network, Battletech is a premium domain name, battle mobile, battle network systems, battle network.org is available, so you can register from these places. So I like to really... When I'm going through and trying to find good domain names, this is a tool that I love. You can do quite a bit of stuff with it.
So then Namecheap, a lot of times Namecheap has cheaper domains for like all those weird TLDs like .io. app .treat... All that stuff. Namecheap will usually have a little bit more inexpensive domain registrations. Media Temple is where I like to host most of our projects. So let's see. This DB managed is a pretty good service. And then this Grid shared hosting is also a great service. So a lot of times I'll start projects on this Grid shared hosting and then I'll move them to this DB managed to host in time. And then HostGator is probably the best-known web host. If you're an affiliate, it's also really great because they'll send you $100, 105, $110 per new signup so you can promote this stuff, promote HostGator, and it will pay you pretty well.
And then CloudFlare is the last one. So Cloudflare is the SSL CDN. It also does cached... So basically how you set it up as you import your DNS records in the Cloudflare, and then you move your name servers to Cloudflare and it acts as an intermediary. And then it takes and throws your big files on a CDN for quick hosting. One of the reasons we like it is because we can mess with DNS records, point it to different A name records and stuff pretty easily from a client standpoint, without needing to go in and completely move around DNS records. It gets a little bit complicated, but Cloudflare is nice from just making sure that things are served up quickly for you.
Now, the next group we're going to talk about, we're going to talk about some of the software to use on... All right, so next up we're going to talk about software. So in your website tools, there's the software that runs your website. Oftentimes and most always, almost always, we use WordPress. So WordPress is a content management system. It started as blogging software years and years ago. I discovered it when I first got started, so back in 2006, and it was like version 2.1 Or whatever, and it was just blogging software. And then it grew up to be this content management system that houses your pages, your blog posts, your images. It's very extensible. You can add as many plugins as you want, all that stuff.
And then we use OptimizePress as the marketing theme that sits over the top of WordPress. So with OptimizePress, you can make great marketing pages, and then you can also install a plugin for your membership directory. And that is the Wishlist Member. So if we go back to... We're going to go back to our browser here, so we're going to talk about WordPress real quick. So WordPress itself, like I said, really, really great. It's free so you just download it, you install it on your website. Most website hosting companies have a quick one or two quick installs of WordPress. It is that popular. But one of the best things about it is you can add as many themes or as many plugins as you want. So all of these themes are free. You can just add these themes. There's plenty of premium things if you want to pay for a theme, but all of this stuff, all these themes are free.
And then from a plugin standpoint, there are lots and lots of plugins that give you additional functionality for your website that you can install. There's also a lot of premium plugins too. So like here we have Jetpack, which is a plugin that adds like stats and adds social sharing and stuff to your WordPress site. There's bbPress, which adds a forum to your website. There's BuddyPress, which adds a social, like a social network piece to your website like Facebook. So there's lots and lots and lots of different plugins. There are thousands of plugins that you can install for a variety of different reasons. If you need to do something in WordPress, most likely there is a plugin for it. There's an incredible SEO plugin. And there's an anti-spam comment plugin. If you want to go back to the old editor, you can use it here. There's the contact form plugin. So there's lots and lots of different ways that you can use plugins to extend the functionality of your website without necessarily needing to pay anything for them.
And then we use a plugin theme, it's a marketing page builder inside WordPress called the OptimizePress. The reason we use OptimizePress is that first of all, you don't have to pay monthly for it, which is awesome. Second of all, you own the data, which is awesome too. So you're not building something in a third party piece of software that then is... I mean, it's owned by you but you have to pay 99 or 199 or whatever a month to use it. So we use OptimizePress, we love OptimizePress. I have ever since OptimizePress 1. They're in OptimizePress 3 now. It's a tool that we always use and we always roll it out.
If you want to create a membership site on your website, Wishlist Member is the way to do it. And with Wishlist, you... It's a very simple membership plugin. It keeps track of your members, it keeps track of your content, it keeps tracking your membership levels and lets you do a send or drip content out to two members. It protects your images, it protects the pages and the posts and everything you would want a membership to do. It's not overly graphically pretty. It was originally coded a long time ago so it isn't quite as robust as a plugin like LearnDash. LearnDash has a lot more functionality. It's a lot prettier, has a lot of pretty graphs in it. But functionally, it's very similar to Wishlist Member, but LearnDash is great for doing some additional things. They have some baked-in membership functionality and drip functionality that Wishlist Member doesn't have. So LearnDash is a great one to use.
Now, if we want to... The next caveat, the next piece, the next side that we're going to go to, we need to talk about is email marketing. So with email marketing, once you start a business online and you are generating leads and prospects and visitors to your website, then the important thing is that you're keeping a list of these people. So if you have a business and a website but you don't know who is buying your stuff, you don't know who is opting in for your newsletter, then you don't have much. You just have a website that you can't necessarily reach out to customers and you can't do anything from a promotional standpoint except to hope and pray that they come back. That isn't good.
So with email marketing, what you can do is you can create a list, you can give away something for free, a lead magnet. There's plenty of resources on Done For You for creating a lead magnet. So you can give away something for free, a free PDF, a free report, a spreadsheet, a video course, or whatever, give it away for free. And then you can, in exchange, somebody can download that free thing and give you their email address. Now, the email address you can use to then market future stuff to them. So you can put them in an autoresponder and then they receive emails as they go.
So some of the best email marketing software, Axis is ours. So we created Axis for our clients. There's one called Infusionsoft. There's one called Ontraport and ActiveCampaign. So we're going to go over and take a look at those. All right, just want to go back to the browser window here. Now, so Axis, as I said, is ours. We created it. So it's trigger-based email marketing for coaches and creators. People with courses, coaches, consultants. Basically what we do is it manages clients, manages contacts. You can upload docs and files right to a customer record. You can write emails, write text messages, and set all those up to fire out when you want them to fire out.
And then there's another one that we've used for forever, long, long time. I think I've been a user of Ontraport for eight years now. And the only reason we still use them, because we have Axis is just that they have some order form. They have order forms and a lot of our order forms are already set up in here, so we haven't necessarily moved the order forms out. But Ontraport, fantastic tool, and two things that Ontraport does well, order forms is one. The second one is managing affiliates. So you can have an affiliate program inside Ontraport, which ties in with the rest of everything else. So there's a page builder, there are some membership functionality tools. So Ontraport is nice stuff.
I would consider it as a class two CRM. So it has a ton of functionality. It's not necessarily like in ActiveCampaign, which we're going to talk about next. ActiveCampaign is very much sending emails, sending broadcast messages, triggering some auto-responses and stuff, but doesn't do order forms, doesn't do affiliate marketing, doesn't do postcards. There's a lot of things that the ActiveCampaign doesn't do, but it does do quite a bit of other stuff. So Ontraport is very much a full-featured business platform, whereas ActiveCampaign, like Axis, is every email marketing. It's very trigger based. You set up an automation campaign and it fires whenever a tag is added and goes from there.
And then the last tool is I think in our next piece. So to sell anything online, you have to have a shopping cart. So one of our favorites is an easy one. It's called SamCart. It's one page, one order form that you can set up. And then from there, you just post the link on your website, and somebody hits the page, they fill in their first name, last name, credit card information, whatever, they hit submit and then their orders processed. And SamCart has both affiliate marketing on the backside and also has a great upsell functionality too. So if you just need order forms to generate revenue, then SamCart is a way to do it.
You can also use Infusionsoft, Ontraport. You can even use a piece of software called ClickBank. ClickBank has digital order forms, and then they also have an affiliate component to them as well. So there's several different order forms, different ways you can make money, but SamCart ClickBank, SamCart's the best. All you need is an order form. If you need an order form plus CRM, plus all of that stuff, then I would go to Infusionsoft, which is now Keep, or Ontraport. And then we get to our last couple of places. So if you're going to have a digital business, you need to have digital support.
I would say the best customer service desk that I have seen that I have used out of all the ones we tried to Zendesk. Nice, simple. It's a cheap plan from a support desk standpoint. It keeps track of all your help tickets, so when somebody writes in, then you're sure that you're responding to that person. It's a much better experience than simply just having an email inbox and then answering emails as they come in. This way, all the conversations are threaded, you know you're responding to somebody and you're able to solve their issue and then you close up the support tech and you move on to the next. So Zendesk is a great tool to use. Another one is FreshBooks. So if you need invoicing, FreshBooks is the way to do it. There are lots of invoicing tools too. I mean, I've been with FreshBooks, I think for eight years so I haven't looked for any other ones. FreshBooks is nice.
And then I talk about MindMeister quite a bit, online mind mapping for brainstorming products and keeping track of ideas and all that stuff. So this is another indispensable tool that I wouldn't do without. So that rounds up the website tool piece. And I talked about it for 30 minutes, that's crazy. So tomorrow we're talking about product creation tools and I'm going to go through and talk about how to record your video, your voice, your thoughts, your products, your experience, your expertise so that you can package it up and sell it.
And then if you have any questions at all, just go to doneforyou.com/gsd, and fill out the little form and ask a question for tomorrow. And if you would like to go through and talk about how to build one of these, build a website, build a business, build a sales funnel, set up marketing automation, anything else, and just go to doneforyou.com/start. And hopefully, my camera, I'll figure my camera out today and tomorrow I'll be back with you.
So I'll talk to you soon, all right? Thanks. Bye.