Back when I got started with my first blog, I relied 100% on website ad networks.  I needed to find out how to monetize your website with ads because I didn't have products or services to sell...
And it was a challenge trying to find the best ad networks for small publishers - even though I didn't have any idea what a 'small publisher' was at the time!
I had given up my Pepsi truck driving gig and had no idea about getting traffic or affiliate products, so I did what anyone with a site does...
I posted ads all over the place!  I was trying my damndest to monetize website traffic, the little bit of website traffic that I got at the time, with ad networks.
Mind you, I only had about 2 people a day coming to my site, so I surely didn't make too much money...  But the few bucks a day added up to my very first check from Google!
That was a big day.  In fact, I still have a picture of it...  Check out that date!  2006!
Since then, the internet and blogging has grown up a lot.  Rather than a few ad networks that'll pay you on a CPM or CPC basis, there are hundreds of good ones...
There are what are considered the best ad networks for advertisers...  We do a lot of advertising nowadays!
And there are lots of ad networks for publishers, that payout well.
As you'll discover in the video though, very few of the ad networks are going to pay you more than if you had your own book, course, digital product or offer!
Now, in terms of monetizing your website, this makes our job of wading through the mess a little more intense, but don't worry.  In this post, we're going to cover how to make money from your website, without affiliate products and without selling your own stuff!
If you want to learn how to sell your own stuff, we wrote an entire book about it.
We're also going to trudge through a bit of the 'process' associated with displaying ads on your site, so you know how you're going to get paid by these networks...
What Are Ad Networks?
For all intents and purposes, ad networks are the collective watering holes of Internet commerce...  Inside an ad network, you'll have an advertiser and a publisher.
If you're familiar with a lot of our other work, our Axis CRM Project called Triggers, you know that we talk a LOT about being on the advertising side...  You know, getting traffic...
Now, take everything you know about advertising - and flip it.
When you're a 'publisher,' you're offering space on your website or your blog that advertisers can put their ads on!  That means, there will be ads showing up in your sidebars and below your blog posts about other people's products.  Some of them might be affiliate products.  Some of them might be retargeted ads.  Others, might be ads for digital products or physical products.
We don't care what's being advertised...
Why?  Because we get paid in one of two ways...  CPM or CPC.
CPM vs. CPC
Two terms you've no doubt heard a lot is CPM and CPC.
CPM - Cost Per Thousand Impressions
CPC - Cost Per Click
Usually, you get paid one of two ways...  Whenever someone clicks and ad on your website OR whenever someone views an ad.
Nothing needs to be sold.  You don't make a commission or anything like that.  Very simply, you get paid by a click or a view.
Different ad networks have different parameters, and some even pay out when either event happens...
Which brings me to my next point - how much traffic do you need?
Unique Visitors Are Crucial
The best ad networks are the ones who cater to big traffic websites...  Think 500,000 or more visitors a month.  Some may argue that if you're getting that much traffic, generating revenue shouldn't be a problem.  I agree.
There are a handful of website owners out there though who actually buy traffic for 9 cents and then make 15 cents on all the ads that are viewed.
That, my friends, is called Click Arbitrage.
You pull someone into your website, have them go through a slideshow (where they have to click next) showing them pictures of "36 Dirty Jokes You Forgot As A Kid," and make a small fortune.
If you're just getting started though, or only have a few hundred or thousands visitors a month - that's still cool.  There are plenty of ad networks you can plug into.  Sometimes, the networks that accept anyone don't have the best offers or deliver the best experience for your readers...
It's up to you who you want to work with!
Now, I know you're asking yourself the question, what's better?  Selling affiliate products or my own products OR simply posting content only and showing display ads?
What's Better - Selling Or Showing?
Now that you know about ad networks, how you'll be getting paid, click arbitrage and the types of traffic that some of the networks expect, we get into the heart of the matter.
Should you be plugging in banner ads, or not?
The truth is, running banner ads and basically giving your traffic and your impressions away has a cost to it...  Sure, you'll get a check from the ad network but is it worth it?
If you have a product or a service that you've created and you're selling on your site, then probably not.  Using that ad space that you would have tied up with an ad network is probably better served in promoting your own stuff!
However, if you're an affiliate marketer (selling other people's products) or you currently don't have any revenue model set up, ad networks are a great resource for you.
Generally, you'll make far MORE money selling your own stuff, but there are a lot of things that come into play.  You have to concern yourself with sales copy, webinars, merchant processing, email autoresponder copy, and hundreds of other things.
Sometimes, it's just easier setting aside a portion of your website for banner ads!
Choosing The Right Ad Network
Choosing the right ad network is largely a matter of personal preference.  When you're getting started and don't have a plethora of traffic to offer, you'll find that the networks are a little cumbersome.
Chikita doesn't have great payouts.  Bidvertiser and Clicksor 'feel' weird.  They don't have the best advertisers, so they don't have the best ads...
You have to balance what you're going for with your brand and what you give up in allowing ad networks to post ads that you don't directly control.
I've worked with a ton of networks across the hundreds of websites that I've owned and countless clients that I've worked with.  Some are great.  Some, not so much.
Impression Stacking
Theres a trick to ads, especially when you aren't trying to build a brand, that works every time.  I refer to it as Impression Stacking.
Basically, what that is is where you post ad groups from different ad networks, so that you're stacking payouts from each of the networks.
When you get one new visitor, you're getting credit for that visitor from 4 or 5 different ad networks!  If you were wondering how the Click Arbitrage guys are doing it - that's how!
For each page a visitor hits, the ads reload and they get another impression in each network!
It's a simple, genius model that lets you stack up some considerable payouts.  A warning though - not all ad networks work together!  Google doesn't play well with others...
Here Today.  Gone Tomorrow!
Over the years, I've seen a lot of ad networks come and go.  In fact, one of my FAVORITE back in the day was Text Link Ads.  They were bought up by an SEO company, but at one point they were paying me $1200 a month for a small block of text ads in my sidebar.
When you get started with your blog, that's big money for simply letting a company sell a few links on your sidebar!
My point is this: ad networks come and go so it's always important to keep your eye out and test diligently.  Try out new networks and if you get better payouts, make the switch permanent!  It's nothing personal.
So now, let's talk about 7 of my favorite ad networks - ones that I've used - that have withstood the test of time and grown through the years.
7 Ad Networks You Should Be Using
Most of these networks have been around for a long time and they require next to no traffic to get started.
Also, they offer extremely competitive payouts and they've got technology that makes including them in your site less of a pain, both from the implementation standpoint and the 'what ads are you going to be showing my people' standpoint.
Owned by Google, Doubleclick is by far the largest advertising network. It has access to the world's biggest pool of advertisers that pay the highest CPMs.
It's the premium version of AdSense, but this isn't one of those dinky little upgrades. Ad Exchange is a real-time marketplace that works perfectly with Google's DoubleClick for Publishers.
It's a platform interconnecting advertisers, publishers, and networks that provides more flexibility for publishers to set the rates at which they want their inventory sold. If it can't be sold at the premium price you set, it will be auctioned off in the Exchange, and the highest paying ad will be served. Google Ad Exchange has 80% publisher revenue share.
Adsense is by far the most well-known network, and most agree that their ads tend to perform the best but work better on sites relating to certain niches.  In the future, maybe we'll post an article on the top paying Adsense niches...
You can choose from all different types of sizes, text or display ads, and you are able to customize your own ads (colors, font, etc.) to a point. They pay once a month via direct deposit or mailed check, and every month you have to have earned at least $100 to qualify for a payment.
I like Buy Sell Ads for a lot of reasons - one of the biggest being that I remember when they started and I've watched them grow.  I was one of their very early entrants with a few of my sites when they were just getting started.
When they started, their premise was that they made it easy to sell banner ads on your site while they took only a small portion of the proceeds.  Now, they're working with both huge and small publishers and advertisers alike.
They pay right to Paypal, and are as dependable as the day is long...
Media.net is the ad network powered by Yahoo! and Bing. Their ads look different because they're just these little colored keyword blocks. Media.net works to ensure that the keyword blocks blend well with your site — they will often use the same color scheme. These ads complement Adsense ads very well mainly because they do look very different from them. Media.net pays monthly with Paypal, but like Adsense you have to have met that $100 minimum in a month's time to get a payment.
AdThrive displays family-friendly ads, plus they set up DFP (Double Click For Publishers) on their ads once they're installed on your blog. These are display ads, and once you sign up, they will analyze your site and tell you where they think their ads will perform best. Then, they go in and do all the set up for you. AdThrive pays monthly with direct deposit.
An AOL platform, Advertising.com offers you CPM as well as revenue share ads. Its rates for CPM ads are pretty impressive, but if your website has a high CTR, then its RevShare ads can be the ideal way to monetize your blog and rake in a lot of money as well.
The platform represents a whopping 92 of the top 100 Ad Age listed advertisers. Getting approved is a little tough as AOL only accepts websites which have a monthly traffic of 500,000 or more.
You can start getting paid as soon as you have earned $25, and payments can be withdrawn through PayPal, cheque or even wire transfer.
Criteo has quickly gained traction and become a top earner for website owners and bloggers. With over 740 billion ads served in 2014 alone and an impressive 7800+ advertisers across the globe, Criteo is placed perfectly to offer website owners ads with high CPM and great conversions.  Plus, they're placing a huge emphasis on machine learning and mobile...
Criteo sees an astonishing 96% renewal of service agreements by advertisers due to its ability to generate greater revenue for its clients.  This effectively translates into more earnings for publishers who get regularly benefit from greater revenues than what the competitors are offering.
8: RadiumOne
RadiumOne pioneered social media as an advertising tool and is a highly popular CPM ad platform which you can use to monetize a wide range of content. It works with texts, images as well as video content and is optimized to target desktop as well as mobile users.
Payments are made every second week, and you must earn $100 to be eligible for a payout. Once you start generating revenue through RadiumOne, you can request payment either through, PayPal, wire transfer, or through a check addressed to your name.
Technorati (just acquired by Synacor) is preferred by professional bloggers and has a vast network of ad publishers who use the platform. It also happens to be the largest social media ad network in the world and is perfect for websites which get a lot of traction on social networks.
They are a reputed ad platform and offer highly targeted ads which are also great for increasing clickthrough rates.
When you serve ads through Technorati, you need to maintain exclusivity, which may be a deal-breaker for some. If you get a lot of visitors, but AdSense isn't working for you, then Technorati can be the perfect alternative.
AdBlade lets you publish ads on your website for paid content for some of the top brands out there. The niche of the product makes it a lucrative market to tap into, and you get a high CPM rate for your efforts.  AdBlade also caters to the needs of a number of verticals, so finding ads that your audience will like and therefore click on, is easier.
With AdBlade, your website should generate a minimum of 500,000 visitors per month to be accepted, which most definitely will be too exclusive if you're just starting out...  For those who do qualify, they will be displaying ads to websites like Fox News, and Yahoo! and getting paid very well for it.
Payments get credited to your PayPal after 30 days if they are over $100, and you can run AdBlade ads alongside AdSense without any problems.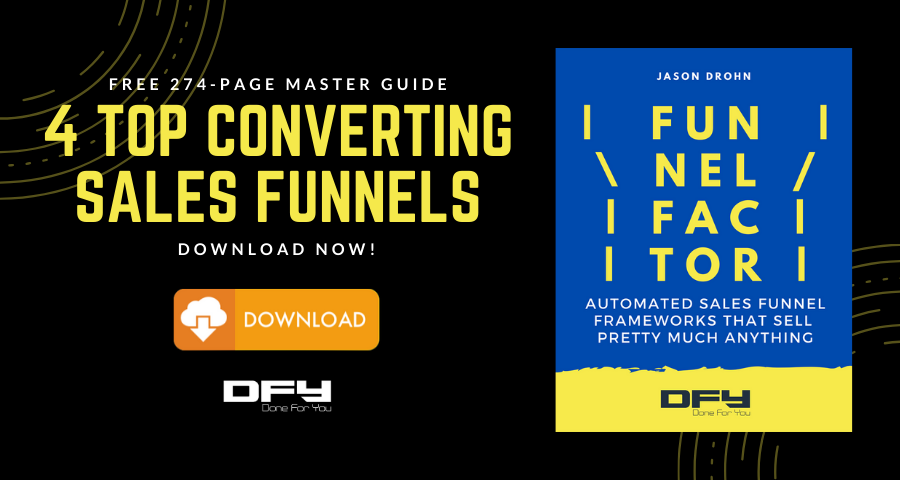 Video Transcript:
In this video, we're going to talk about ad networks.
More specifically how to monetize your website without selling affiliate products and without selling your own stuff without selling your own services, basically creating content for our website, getting traffic to that content and then monetizing it through by advertisers.
And this literally was the very, very, very first thing that I learned how to do when I first started blogging, like in 2006. So basically what I did was I had a website called JDs blog, and I posted fucking nonsense to it.
Now looking back, you know, it's like there was no structure I just wrote about whatever I want it well, I guess that's blogging though. So whatever.
But I remember writing about all kinds of crazy stuff. I started a podcast back then I got like 60,000 downloads because there weren't any podcasts out there like I had no idea what I was doing. If I, if I would have known what I was doing, I would have lit the world on fire, but I didn't. So there's that.
But what I did monoamine monetizing the few traffic, a little traffic that I had, I started getting into these ad networks, where you basically posted a banner ad to your website in the sidebar or the pages or you know, the header or whatever.
And whenever somebody clicked that ad, or whenever that ad impression that ad was served, like the page, loaded in the ad was served, then you make a buck or 12 cents, or eight cents, or four cents or whatever, you know, there's some sort of monetary value for that thing. So the very, very, very first check that I got back in 2006 was for $103 and 53 cents. And in the blog post here.
There's a picture of it. But that was a big day because Google bit was paying me Which was huge, you know, like so anyway.
So what are ad networks? Well, ad networks are they work as the middleman. So basically, an ad network has two, two sides to two different. It's a platform, they have two sides to their business, they have the advertisers on one, and they have the publishers on another.
So advertisers get to come in and pay the network money to then get traffic to their websites, you know, their pages and everything else. And everybody kind of has their own secret sauce.
You know, some of them are banner ads and other ones are retargeting of ads and other ones are in-text links and whatever. So if you're an advertiser, you understand the advertising side of this coin.
The publishers are the people who have a website and they have traffic and they have content, and they're looking to monetize that traffic. They don't necessarily have anything to sell. They are 100% lead, completely happy to have somebody on their website, clicking an ad and then going off to an advertiser.
So they're happy with that because they make some form of money, usually, whether it's a couple of cents or a couple of dollars. So these ad networks bring together the advertisers and the publishers. And that is their business model. They basically keep the money in the middle. So as you can expect, the largest ad network is Google. I mean, Google has a couple of different variations of, you know, their, their ad network. So there's double click, and then there's Google AdSense.
So Google AdSense is the version where a publisher can go in and sign up, you know, with Google AdSense be approved, and then put a block of ads on their website. And those ads are served up based on the keyword phrases that are in those blog posts. The other side of AdSense for us advertisers, that is AdWords.
So AdWords Well, it's Google Ads now. But it won't ever be Google ads to AdWords to me. Um, Google AdWords is for advertisers in AdSense is for publishers. If you want to go and pay money for traffic, you go to AdWords, if you want to go and put banner ads on your website and get paid for those, you go AdSense, two sides to the ad network. There's another one called buy sell ads, buy sell ads was really in their infancy, you know, years and years ago.
When I first got started online, I remember when they you know, it used to be, you know, $5 a month and you could get a banner ad on a website, which was was super awesome, you know, so then there's some other there are all kinds of other networks and they tend to change hands every once in a while.
You know, so in the blog advertising.com is one of them criteo Radio One, there's lots ad blade, you know, every once in a while they merge, there are new ones that come out.
But by and large, they serve the same purpose. And that purpose really is to, you know, to marry up advertisers and publishers, and basically make money in the middle.
There's so in the Dunphy blog posts, there are lots of ad networks hear that you can click through and go look at and check out and see which one works for you. But there are a couple of things that I want to talk about when it comes to ad networks.
That is really, really, really important. So the first is CPM versus CPC. CPM is your cost per thousand impressions. So that's you make you know, $1 per thousand times that that page loads that ad loads So it's a lot of traffic and not a lot of money. There's also cost per click, which is like what Google AdSense is.
So the cost per click is, is, you don't get paid every time that the ad loads, but you get paid every time somebody clicks the ad. So it really depends on how much traffic you're getting, what kind of quality of traffic it is, you know what is going to end up paying you out the best, but you unique visitors, unique visitors are really crucial.
So the best ad networks cater to websites that get a lot of traffic, you know, like half a million visitors a month. So the best and the best payouts, the best ad networks are going to you know, hop on board. If you get a lot of traffic. If you don't, then they're still I mean, you can still run Google AdSense but you're just not going to get that top tier placement, you know from ads.
And really kind of the age-old question is Do you want to create your own products and your own services and sell your own thing? Or do you want to put ad blocks up and sell somebody else's thing or get paid to advertise somebody else's thing? I 100% wholeheartedly think that you're gonna, you're gonna go, you're gonna make a whole lot more money if you use the impressions and the eyeballs and the traffic that you get on a daily basis to promote your own products, your own services, you know, whether that is an ebook or a digital course or, you know, a coaching offer consulting offer, or, you know, just having five clients that you do, you know, kind of distance remote coaching with, you know, you're gonna make a lot more money that way, serving a relatively few amounts of people.
Then you're going to get publishing content blog posts, after blog posts, you know, day after day, and, you know, hoping the banner ads are going to pay the bills. I mean, literally, you're going You need a lot of traffic like you know you can make five and six figures a month with 10,000 10,000 12,000 5000 6000 visitors a month. I mean if you're selling your own products, your own services with banner ads, you will be lucky to make 100 bucks a month with that kind of traffic.
So it's just something to think about you know, with affiliate products it's even much easier to make larger money not as high you're not gonna make as much Won't you will you could but you're not probably gonna make as much as if you had your own products and services but affiliate Commission's you know, are still going to pay about under the banner networks, you know, your own ad networks.
So it's just something to think about how deep down the rabbit hole you want to go. You know, if you have your own products and services you got to fill those you know, you're gonna have customers and clients and support and, and you know, sales and all that other stuff. If you sell affiliate products, then You don't have fulfillment and support and all that stuff, but you do need traffic and marketing and all of that, you know?
Whereas if you just have a website that you sure you can, you know, hope for a viral video that gets you, you know, half a million or a million visitors a month or whatever, is it gonna happen? Probably not. But it could you know, so it just depends on what level you want to play it. I hope you like this video, go ahead and subscribe to future videos, hit the like button that would be awesome.
SaveSave