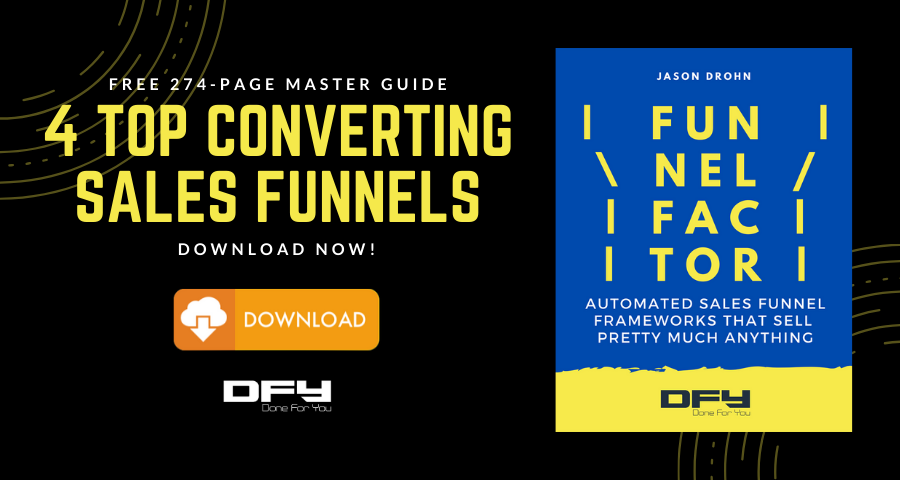 Are you looking for a complete guide to marketing automation? Are you ready to implement marketing automation or find a marketing automation agency to grow your business? Are you curious about what tools you can use to automate your online marketing? If you answered "yes" to any of these questions, then you've come to the right place.
In this article, you will learn:
Benefits of marketing automation
Why it is important
The definition of marketing automation
How to integrate automation into your business
Common mistakes that are associated with marketing automation
Impactful automation workflows
Links to tools and resources to help you get started right away.
Let's dive right in.
Benefits of marketing automation
This article will reveal everything you need to know about bringing automation and marketing together. But first let's look at some of the benefits of automation.
Μarketing automation is growing at a rapid pace. And the reason is obvious: it helps deliver more leads, better conversions, and increased sales, and all of that happens on autopilot.
On average, 51% of companies are already using marketing automation, while over 58% of B2B companies are on the verge of adopting the technology. Businesses that harness the potential of that technology has to offer have witnessed significant growth in leads and sales. Additionally, they have increased productivity by 14% while reducing marketing overheads by 12%.
For businesses, automation offers a remarkable opportunity to improve efficiency, minimize costs, and deliver better customer experience. However, embarking on the journey of marketing automation may seem challenging, but with expert advice, it may be simpler than you think.
Why is marketing automation important?
Here are some quick facts about why you should opt for marketing automation:
By the end of 2019, the marketing automation software market is estimated to be worth $5.5 billion.
B2B marketers report the #1 advantage of marketing automation is that it helps generate higher and better-quality leads.
On average, 30% of B2B marketers said that automation helps them save time, while 25% stated it helps in big data analysis.
Investment in marketing automation tools shows a steep rise and is projected to reach $25.1 billion by 2023 from $11.4 billion in 2017.
The image below shows the Global Marketing Automation Technology Forecast, 2017 to 2023.
Source: Emailmonday.com
In this regard, John McTigue, EVP of Kuno Creative, said:
Without marketing automation, you are just guessing – just hoping that people will take the bait and be ready to buy your products. Statistics show that buyers don't do that. They want to learn at their own pace and be reached when they need more information or are ready to buy. A well-constructed marketing automation strategy makes that a reality.
What is marketing automation?
Marketing automation is about the software and the processes that allow businesses to execute their online marketing actions automatically. Automation helps to adopt a relationship-oriented and real-time approach to marketing campaigns, improving productivity, efficiency, lead generation, and revenue.
As defined by Marketo,
Marketing automation is a category of software that streamlines, automates, and measures marketing tasks and workflows so that companies like yours can increase operational efficiency and grow revenue faster.
Another definition by SearchCRM goes like, "Marketing automation is the use of software to automate marketing processes such as customer segmentation, customer data integration, and campaign management. The use of marketing automation makes processes that would have otherwise been performed manually much more efficiently and makes new processes possible. Marketing automation is an integral component of customer relationship management."
Having understood why marketing automation is crucial to your business, let's explore how you can automate your marketing campaigns to drive quality leads and increase your revenue.
How to integrate automation into your marketing strategy
Here's how you can put your marketing processes on autopilot to boost efficiency and increase your revenue:
Step 1: Identify the right tasks to automate
What are your marketing team's most cumbersome and repetitive tasks? That's where marketing automation can help free up time, which can be utilized on tasks that need the expertise of your salesperson, such as client interaction or building a strategy.
Automation can be effective for lead nurturing, customer communications, social media management, content scheduling, analytics, and market research – typically any task that does not require active human engagement. Say, for example, response emails. Automating your emails can dramatically minimize the burden on your marketing team. Similarly, identify all your marketing campaigns that are time-consuming and can be automated. This will help improve workforce productivity and efficiency considerably.
Step 2: Automate your email drip campaigns
Emails are still one of the most significant driving forces behind increased sales. However, managing email marketing campaigns is complex, especially when they aren't just about one or two emails, but 20 or even more.
It isn't simple to handle that campaign volume manually as it involves everything from building a mailing list, creating a compelling email body, adding personalized welcome messages, sending emails in bulk, following up, etc.
These eat up much of your marketing team's time, affecting their efficiency.
Axis: A powerful, yet simple-to-use, marketing automation tool
It is time to break free from the conventional approach of setting up email marketing campaigns and adopt advanced tools such as Axis Marketing Automation. It takes email autoresponders to another level, thanks to its numerous features.
Here's how you can automate your email campaigns with the help of the Axis powerful suite:
The tool helps build your email list, and manage traffic and lead generation campaigns by writing the ad copy, effective targeting, and nurturing the leads through dedicated email marketing campaigns.
Its powerful email autoresponder aids in writing all your email copies for internal and external promotions.
Done For You Email Marketing and Automation tool will deploy excellent-quality landing pages with high conversion potential. This ensures a high percentage of sales funnel conversions.
The tool is tailor-made to suit any email marketing platform your business is built in.
The email automation tool is 100% system-based, which means it continues to work even when you are not. All features of the software are set to target the prospects and drive leads, any time of the day or night.
By automating emails, businesses can boost productivity in a significant manner, while targeting the right set of audience with a compelling message that inspires them to convert into potential leads.
Step 3: Choose the right automation software
When you plan to take the "marketing automation" jump, you must select the appropriate tool that assists you in the process without overburdening your budget.
There are many automation tools available today; so make sure you choose one that best suits your requirements. It should be easy to use and meets your budget. Do your research well, seek recommendations, or opt for a free trial before you enter into long-term commitments.
For example, Axis is a powerful software suite that makes automation and email marketing a breeze even if you are a non-techie. It is one of the most useful tools for marketers struggling to find the right tool for their email campaigns. Additionally, its advanced drag-and-drop campaign builder makes marketing automation simple, effective, and hassle-free. So choose wisely and streamline your marketing campaigns while improving efficiency.
Step 4: Nurture your leads with automated follow-up
Automated workflows are a great way to follow-up with your customers in a personalized manner. Through these workflows, you encourage them to take definitive action and finish what they started. Lead nurturing through follow-up is effective in driving more conversions. Automated follow-ups help bring leads back to your website, and enable you to build strong relationships.
Only 20% of the total leads are ready to buy when they first visit your website. This shows marketers need a dedicated process known as lead nurturing to build qualified leads and continue till the time they are sales-ready. When done strategically, lead nurturing can help increase sales leads by 50% while reducing the cost per lead by 33%.
Moreover, your marketing team doesn't need to spend their valuable time in this as everything is being automated while adding a personalized touch.
Check out the example below to see how HubSpot Academy uses automated, personalized follow-up emails to bring back prospects and inspire them to take action.
Step 5: Personalized email autoresponders
Who doesn't love receiving warm wishes and surprise gifts on special occasions! Your customers love it too.
Sending automated emails to wish them on occasions like birthdays or anniversaries can help build strong relationships. Your customers will develop brand loyalty, which can go a long way in converting them into sales. Email autoresponders are most effective in sending personalized messages while keeping the efforts of the marketing team to a minimum.
See the example below:
Source :Knowledgebase.constantcontact.com
Step 6: Manage your social media accounts on autopilot
Integrating marketing automation into your social media campaigns is another good way to maximize conversions while reducing costs and improving efficiency.
There are two ways you can run your social media on autopilot. First, you can automate the post-distribution process, as you'd do with emails. Second, you can set part of your growth strategy on autopilot.
Automate social media content distribution
Regarding social media content distribution, do you send the same status update or post on five different platforms manually? Not only it is annoying for you, but for your followers too – coming across the same update on different channels. However, with marketing automation, you can handle the challenge efficiently.
Some tools help you connect to five social media accounts from different platforms. You can then set unique messages for different channels and also schedule when you want the posts to be updated on social media. This is an effective way of connecting to your audience on various social media platforms but in a less cumbersome way.
Automate audience growth
To automate your social media growth, you can use tools that let you see who your followers are; who you follow; or who are your followers, but you do not follow them back, etc. Based on data, you can run autopilot to take specific actions.
Common mistakes to look out for
Implementing marketing automation? Avoid these common mistakes:
Automation is a powerful tool for business management and growth. As a result, it is prone to misuse.
It is easy to implement a solution on a large scale, larger than you can manage effectively. Then, you might just lose control of what's happening.
Also, it is possible that, charmed by what marketing automation can do, you might deploy spammy tactics that will put your business in a blacklist. So, be sure to send only relevant emails to your target audience at the right time.
Automation can be pointless if you don't have the right processes and design in place to convert leads into customers, or, generally, maximize the result of your efforts.
Moreover, when you are aimless, the process may seem to be too expensive with a not so promising result. So, set your goals right, be specific, and take the correct approach. Track and measure results.
Automation is no panacea for all online marketing ills. As with every tool, its goal is to help you optimize what you previously did manually. If the process is wrong, automation tools won't save the day.
Learn more about how you can avoid common mistakes in the process of automating your business.
Done-for-you automation solution
Some times, no matter how simple it may be, you need someone else to take on your project because you just want to focus on your projects. As an entrepreneur or small business owner, you might be falling into the trap of becoming a jack of all trades. But think again; You know it is not possible to do everything - and do it all right! A wise business owner focuses on what he or she does best, and leaves the rest to his or her team, or simply outsources processes.
Impactful automation workflows
There are 7 main types of email automation workflows. Each of these categories can have a lot of variations, depending on the industry and business goals, but here are the basic email autorespoder sequences.
Welcome email sequence
Segmentation / Engagement sequence
Sales automation workflow
Lead nurturing sequence
Cross-sell / Up-sell sequence
Re-engagement email workflow
Onboarding automation
Read more about these 7 impactful marketing automation workflows and get instant access to autoresponder templates.
The thing with marketing automation workflows is that they're set and forget. Take these ideas that we've outlined here set them up in MailChimp or any other email service and rest assured that they'll be working for you 24/7.
Online business automation tools and resources
There are A LOT of tools that can help you automate your online marketing. It's easy to get lost in software reviews and comparisons while wondering if you'll ever be able to deploy tools and processes painlessly, and also manage everything optimally.
In this article, we have touched on why Axis, our own robust automation suite, might be the right tool for you. If you want to learn more and see first hand how Axis can help you automate your customer communication, lead generation and campaign management, book a free demo and consultation.
It's time you stopped missing out on opportunities, forgetting things, and doing email communication manually! Today, there are tools for automating repetitive tasks and processes that can take a lot of weight off your shoulders. Learn more about how you can escape the rat race and lean on marketing automation to manage your business 24/7.
To learn how to get your email marketing done for you, click here!
Video Transcript:
Hey, what's up? This is Jason Drohn. Welcome to GST Daily episode number 76, where we kick off marketing automation and doing marketing automation to convert more traffic into sales, which is why we're here, which is why we do what we do at. The end of the day, we try so hard to get customers and prospects and folks signed up for email lists and leads fully qualified and otherwise that a lot of times we forget about some of the backend automation that is going to make that lead purchase or increase conversions at a very significant rate. That's what this week is all about. It's about converting more of your prospects into sales and using marketing automation to do it, so you don't necessarily need to have a person, a body who is pressing the keys and clicking the mouse and picking up the phone call. It's trying to automate as much of that as possible.
I love systems. I love processes. I love building stuff that works again and again and again. And one of the coolest parts about marketing and sales is you can automate 80 or 90% of it, to the point where if somebody is ... Let's say somebody enters your funnel. They come in. I hit my mic. They come into your funnel. They see a Facebook video, they see a Facebook ad, whatever. They come in and they opt-in for something, they watch a webinar or whatever, but then it might be that it takes them three hours to make it through your funnel where they sign up for a sales call with you, or it might be that it takes three years for them to sign up for a sales call with you. But when you have marketing automation in place, then you are always marketing to them between the three hours and the three years and everywhere in between, because they're seeing your ads, they are receiving emails from you. Things are happening when they interact with your website, things are happening when they watch a video from you.
There are lots of ways to cut up marketing automation. But at the end of the day, it is all based around this idea of triggers. And these triggers flip a switch and say, "If this person does this, then this happens," or, "If this person does that, when that happens," you know what I mean? That's what this week is going to be all about.
Let's see. I have a marketing automation guide here for you that we're going to kick through. This is a guide. There's a link. I just dropped it into the comments for you. But basically, today's podcast episode is streaming right here. If you would like more, then just hit that little subscribe button right there, but so marketing automation. Some of the benefits of marketing automation, by and large, it lets you sell more stuff. At the end of the day, only so many people who come to your website are going to buy anything, half a percent, 1%, 2%, 5%.
There are very few people who are going to purchase. That's just how it is. If you have 100 visitors, you might have two sales. If you have 100 visitors, you might have five sales. If you put 100 people on a webinar, you might have 12 sales. It just depends on the price and the marketing and all that other stuff.
But the benefit of marketing automation is that even though they don't necessarily buy right away, they're still receiving marketing from you. It might be the email that goes out. It might be the SMS text message that goes out. It might be the email sequence that fires after somebody goes to an add to cart page or an order form. There are lots of ways that marketing automation is going to trigger, but that is the primary benefit. You sell more stuff without necessarily increasing payroll, without increasing human capital, without increasing mind share in your office. You set it up once and it just goes for you. It might be a retargeting campaign. It might be emailed. There are lots of different kinds of marketing automation, but at the end of the day, it's all designed to increase sales.
Why is it important? By the end of 2019, last year, the marketing automation software market is estimated to be worth $5.5 billion, which is ridiculous. I mean, from an automation standpoint, that includes companies like Zapier, which includes companies like Salesforce or other CRMs. Salesforce., The report that I heard or read at the beginning of 2020 was that Salesforce, which is the largest CRM in the world, had $13 billion worth of contracts already signed for the next three years. They could not sell another thing and they're still going to make $13 billion. It's just crazy for software.
On average, 30% of B2B marketers said that automation helps them save time, while 25% stated that it helps big data analysts. And the big data piece is interesting because I mean, I... We're growing fast, so some of what I was doing last week was putting together reports of all the people who hit certain sales pages so that we could automate some of that marketing from an email, outbound phone call, text message standpoint. I ran a report that said, "Who are all the people who are in our CRM who hit this page in the last six months? And then of those people, how many do we have email addresses for? How many do we have phone numbers for?" When you have marketing automation set up, you can run all kinds of really crazy, really detailed, specific queries like that and get real data and say, "All these people, they're subscribed to the website. They've opened an email in the last three days, blah, blah, blah. They were on the website and the page," so on and so forth, "Call that person." Do you know what I mean?
Or there's even a little like Slack. We have Slack set up to do all kinds of really crazy marketing automation stuff, but we even have Slack so that if somebody goes to a sales page, like the sales funnel development page, if you land on it if you go to that page right now and actually in our CRM, then it will start dinging who is on that page. It will give us a Slack notification, "Mark is on, Bob is on, Sandra, is on," whatever, and we will see who was actually on the page and if we have the phone number, we have their phone number too.
If you guys want to run a little example, so let's see ... If you want to go to that page ... This is kind of going to be fun. Go to this page. If you are in our CRM and you go to this page, I will be able to see who was there in realtime. It was 9:54. There was a Sean there. That was a little bit before we started. There was an R. Saunders, a Brian Wright, there was a Gerardo who was there a little bit earlier. If you go to that page right now and you're in our CRM, then it will ding and say who's there. Just an interesting little test.
But anyway, so the marketing automation important ... importance of marketing automation. What is marketing automation? How do you integrate marketing automation into your marketing? The first thing to think about when it comes to marketing automation is what do you need it to do? There are so many different ways that marketing automation can benefit your business. But what can it do? What will it do? And how does it aid your process?
I talk to people all the time, and especially businesses who are doing half a million, a million, three million, $5 million a year, you already have your internal processes. There's a workflow. Even if it's not well-defined, there's still a workflow in your business for turning prospects into customers and then fulfilling and onboarding those customers. So there is something specific to that process, and marketing automation needs to add to that. It needs to automate some of that process. The goal of marketing automation is not to make things more complex. It's to make them run better and also give you some better insight into the prospects and customers that are coming through without introducing a whole lot of new weird bottlenecks.
For instance, sales. If you have an outbound sales guy and they are paid to cold call dial, 100 calls a day or whatever, then a better alternative and a better solution for their time might be setting up an automated webinar funnel or a Zoom presentation funnel, where he gets people onto this presentation, onto the sales call, this one to any kind of presentation multiple times a day, so he might have four people or 10 people or 12 or 100 people on this presentation and then he's just basically pitching everybody and then having them go schedule a call on his calendar afterward. Completely doable. It changes his dynamic. Rather than cold calling a bunch of people, getting a bunch of nos, maybe getting through the gatekeeper a couple of times and reaching the decision-maker at some point, now he's got 25, 30, 50 people a day who are sitting in his presentations and then the interested people are booking calls in his calendar. It flips the dynamic.
When that is true, you can employ all kinds of marketing automation, like if they scheduled a call, they get a couple of emails. If they didn't schedule a call, they get a couple of emails. You can send outbound text messages. You can send confirmation emails. Still, in that particular scenario, you can automate a lot of it, but what I always tell our clients is to make sure that as soon as somebody schedules a call, you send one personal email and that personal email is supposed to connect with them. You show just a genuine interest in what they're doing, their business, their whatever, whatever it is you're selling, show a genuine interest in them, and then close that email with a question, so it's a personal one-on-one thing. And oftentimes you'll find that when somebody replies and engages in a conversation, your strategy session is going to go incredibly well. It's just a change in dynamics. There's a lot of things you can automate, but there are some things that you shouldn't.
One of the things, probably the easiest thing to automate is your drip email campaigns, your email sequences. If somebody comes in, they download the lead magnet, then they get these 20 emails. That's why we built our email copy app because at the end of the day, running email sucks. Writing blog posts sucks, too. Writing, in general, is just not a whole lot of fun, but you need to do it because that's how Google sends you traffic and that's how people engage with you. You got to have content. Email is one of the easiest things to automate. That's why we built to access, and that's what triggers [inaudible 00:12:37], our CRM.
Now, email, the triggers are anything and everything you can think of. If somebody downloads a report, they get this sequence. If somebody visits this page, they get that sequence. If somebody goes to the order form and doesn't buy, they get this sequence. There are lots of ways that you can cut up email and email automation based on lots and lots of different triggers. It's the easiest one to automate.
The second easiest to automate is SMS. You can do a lot of text message marketing in a very automated way when you understand that somebody's text messages are sacred almost. I mean, so we don't do a lot of broadcast text messages, meaning we don't just drop text messages and think that we're going to be pushing traffic the same way we push traffic through email. Text messages are very timely. They're very time-based notifications. If you send a text message, you want the person receiving the text message, you want to convey urgency. It might be a live event that is about to go live in 15 minutes. It might be a discount code that is about to expire.
That's really about it. Anything more than that and it's going to seem like you're just crying wolf. If you send daily text message reminders about some random fucking promo, then you're just going to get unsubscribed and piss off people. My wife, there was a ... Who was it? There was some retailer that was sending text messages the same way they would send emails. And I mean, the first one was like, "Maybe somebody made a mistake," and the second one was like, "Delete." That's just how text messages go. It's a very personal method of communication so you just want to consider that before automating your SMS.
One of the places we've seen it work well is events, live events where the host, the event owner wants to communicate throughout the event with live guests, and that has worked out well, like, "Hey, remember to do your homework for tomorrow," that kind of thing. But now who knows when we're going to be able to do live events again. Well, some people are doing live events again, but the way we used to do them, at least.
You also want to make sure to nurture your leads. Not every email automation should be sales-based. You don't want every email going out, every notification, every whatever to be sales-related. You want to give a lot of content, so you want to bond with your audience. You want to send them to blog posts. Blog posts are a big one.
Here's a little story. Four or five years ago, before I purchased DoneForYou.com, we were doing a lot of sales funnels and all that stuff, and I was promoting a lot of affiliate products and I would promote the affiliate products, not every day, but pretty often. And I remember sitting out on the back deck shortly after we moved into this house and I was like, "My list doesn't even know who I am because all I'm doing is I'm basically giving them a lead magnet and then sending affiliate offer, affiliate offer, affiliate offer."
And we were making great money doing it. But I wondered, "What am I sacrificing because of it? What is the opportunity cost of making the affiliate money?" And I realized that it was just much, much more valuable to not promote any affiliate products and then do videos, do blog posts, and at the time we were writing a blog post a week or whatever. So I would mail the blog post and then I might mail a lead magnet and then I might mail a promo video or something for one of our software offers or whatever. But I felt that people were learning more about me, and they were engaging more with me and that has just kind of been the MO ever since then.
Now we don't ever mail affiliate products. We might do a favor for a client or if we think that somebody has something cool that you guys would love, then we'll promote it whether it's a video or we'll mail it out, but we don't take a commission for it. That has been nice, because now it's like, when we create the content, we mail it out, like these live streams. We mail these live streams out every once in a while.
We're going to start doing it more, just because people are like, "Oh, I didn't know you were going live." We go live every day at 10:00, every single day, Monday through Friday. This is episode 76. We've done it 75 previous times. Wherever you're on YouTube or Facebook, this is where our show is. Every day, 10:00 AM Eastern, this is where we go live. I've been thinking about pushing it to noon or one though, just so our west coast friends can jump in rather than have to watch the replay later. But I don't know. You can comment on that. If you would like to see these things a little bit later in the day, then just let me know. We might push to one or two or noon or something.
But yeah, you want to blog, you want to live stream, you want to podcast. You create the content that you're most suited to create and then use that content in your emails and your marketing automation. One of the things that I used to do and still do, when we write a blog post, let's say about sales funnels, then what I do is I mail that sales funnel post out to the list and then I just literally drag it up into my automation for sales funnels. I mail it out to the list. You get the content. And then now everybody who comes in later, they see that blog post later, or if it's about email marketing, I'll mail it out to the list and then I'll drag that thing over into the email marketing sequence. What I'm doing is I'm only adding our best content to our automated email sequences, and now those automated email sequences sometimes are 80 and 90 emails long because I write it once, then I use it in multiple ways.
You want to nurture your content, nurture your leads through your automated followup. You also want to personalize remodel responders. I'm up in the fence on this one. I like the idea of graphical HTML newsletters. I don't know that they work any better. What they do do is they do let you do a couple of things in the same email, which is nice. This email that you're looking at, literally is, "Happy birthday to you," so happy birthday. There's a message in there. Then we have, "Enjoy 50% off," a nice graphical coupon. And then down below, we're inviting them to connect with us on Twitter, Instagram, or YouTube, and we're also doing a little bit of branding.
This one graphical newsletter is doing a couple of things as opposed to a plain white text-based email that is copy and then a link and then that's it. You can only promote one thing. You can ask for one action inside of a text-based email. With HTML, you can ask for two, three, four actions. The conversion on that email is going to go down because you're asking for more things. It's just one of those things. If you, really, really care that they convert into one offer, just make one offer in an email. However, if you want to give somebody your main offer and then down below, you might want to promote a book, like some of the stuff that we do.
Every once in a while, I mean, most people are to do that top thing. They're going to go through and do the thing you want them to do. However, every once in awhile, I mean, not every once in a while. I mean, we sent out an email, we'll sell eight or 10 books and the bottom banner block underneath all the text and all the other stuff we told them to do, and we'll sell some books if that's where they want to go next.
For me, the way I see it and the way I'm viewing it in my mind at least is that we're presenting people with more options. If they want to go watch a video, that's awesome. But I would rather just go buy a book just because that's how I enjoy learning is through the written word as opposed to having to wait through a video. And even in waiting through a video, I usually do two times speed or two and a half times the speed just to get through faster, just to get the meat, you know what I mean? That's how I listen to audiobooks is two times, two and a half times, whatever. It's up to you. Marketing automation, use HTML newsletters, don't use them. It's up to you. Test them.
You also want to manage your social media accounts on autopilot. I use Hootsuite for all of our management, Hootsuite. Two Os. I use Hootsuite for our social media management. I just have the professional version, although I think we're going to start doing a little more so I'm going to upgrade to the team, basically every morning what I'll do is I will log in and just post a bunch of articles. We're going to start doing some small, condensed social videos, Gary V style, which I'm pretty excited about, so you're going to start seeing those a lot more.
In social media, that's always your outermost arm. You have your social media profiles and posts and all that stuff. You have your videos and you have your posts and you have your live streams and all that stuff. And then they come into your inner circle, which is all your landing pages, your landing pages, your sales videos, all that stuff. I should draw this out. Your landing pages, your sales videos. Then you have your innermost circle, which are your buyers. In terms of engagement and commitment, automation is going to take them through all of those.
But you have your outer ring, which is all your outer channels, I should say. That's a pretty cool graphic. I'm going to draw that. That's cool. See? Sometimes when you're put on the spot for a live stream like this, you have no idea what you're going to say. And sometimes it's pretty good ideas like that, where I'm like, "Oh, that's a great lead magnet. Okay, cool. So we'll just do that."
Now, some common mistakes for marketing automation. First of all, you got to set it up, you got to activate it. I can't tell you how many times I'm mowing the lawn and I am like, "Wow, I didn't even think this particular trigger could be triggered in this way, which would throw the whole automation off," and here's what I mean. Let's say you have a couple of email sequences that are all set up. somebody comes in, they downloaded the report, they get a bonding sequence. Then they buy something else and they get some other sequence, then they buy whatever.
And so sometimes the way you set up the marketing automation, it can break when certain things happen, like if somebody does this and then goes to this page and then it cancels that automation and goes to another one, whatever. The only way to deploy this stuff is to hit go and watch it. And I can't tell you how many times I'm mowing the lawn and I'm thinking, maybe not even consciously, but my subconscious is still working on this automation and I'm like, "Holy shit. I didn't even realize that that particular action that somebody could take would then all of a sudden put them into some buyer sequence or whatever," and then I end up coming in from mowing the lawn and fixing this thing because all hell would have broken those if somebody did that specific scenario of things.
You wouldn't believe how many times that happens. People, take the path that you want them to take often, but that doesn't mean that everybody does. I mean, some people going off in different ways through your marketing automation and sometimes it breaks. So you just want to make sure that you think through the scenarios. I mean, quiet place, quiet room, quiet office, kids aren't running around, sit down for 30 minutes and plan out all the ways that this thing could get fucked up because it probably will. That's just how marketing automation is. I mean, people take their path through it, and sometimes software goes weird and wonky or whatever.
But at the end of the day, your marketing automation workflows, there's a couple of email automation we're going to talk about it a little later this week. One of them is a welcome sequence. Another is an engagement sequence, so if somebody comes in and they don't do anything ... If somebody comes in, we want to engage them in the sequence, but then also there's re-engagement, which is if somebody doesn't do anything for 60 days or more, we want to reengage them through an email workflow. There's onboarding. There's upsells, which is a big one.
Now, so many sales funnels have gone from really high tickets. High ticket still works great from a sales funnel standpoint, but a lot of order forms start low and then go up, so your order form at 4.95, like a 4.95 book, then it goes to $37, then $97, and then 297, that might be the upsell path. Well, what you want to do is you want to have email automation that if they don't take those upsells, you want to email them into those upsells. That is called an Ascension sequence, so you want to make sure to have those setup.
Sales automation, lead nurturing, all of it important. And it's all basically ... We're going to talk about this week, some of the more engaging workflows that you want to think about, how to write the email copy for them, and all that stuff. That's kind of an intro to marketing automation. At the end of the day, super, super important for engaging with your prospects and then qualifying the people that haven't purchased yet and who want to purchase, they just don't know it yet, or bonding with your prospects as they move through your sales funnel so that they're more comfortable about purchasing with you. That is what marketing automation does.
For those of you who are interested in talking about some marketing automation and would like to see how this would work in your business, go to DoneForYou.com/start. Fill out that little form, and then you're going to be directed to book a call on our calendar. And from there, we'll get on the phone with you, we'll talk through the specifics of marketing automation, sales funnels, traffic, and all that stuff. And if there's anything you would like me to cover this week specifically, just go to DoneForYou.com/GSE Or comment underneath these live streams. They will all come to me and that's probably the better way, and then I'll just pick it up in the next couple of days. We're going to be talking about marketing automation all week, so I will talk to you soon, all right? Thanks. Bye.