If you want to create a plan to promote a B2B product, then you would know how important it is to make the most of time especially when we talk about staying updated with the market trends.
And, today's harsh reality is that no matter how good of a product you have it is of no value unless you market it right. Things become even more important when you want to promote a B2B product.
Now the question is – what have you done so far in 2018 that could put your B2B company right up there with the big names? Anything?
Either, then we are here with some points that will help you pick the right B2B promotional strategy. Let us take a look at them together, and see what you can learn.
Mix clarity with creativity
We won't beat around the bush asking you to focus on creating valuable content that people will like, share and all that buzzword blah blah.
Enough has been already said about such topics. Now is the time for some action!
See there are two types of content.
First is the one that offers a solution to the problem a client is facing i.e. knowledgeable content.
Second is the type that builds a story and keeps the user hooked up. It encourages them to come back for more time after time.
Today's smart marketing needs you to bring the right mix of both. You have to mix creativity with clarity and then put it in front of the audience to judge.
If you successfully crack the code for writing such content, you will start to see a rise in your brand value and customer traffic in no time. Each market is different, so be genuine in what you write, and make it appealing to your niche audience.
Be where the users are
It can take years to create the need for your product in the market. So, why not sell your product where the need is already present?
What we mean here is that you've probably already identified your target audience; the next step is to find where they are present.
2018 is going to be the year of data analytics.
You need to rely on data to create a plan to promote your B2B products. For example, contrary to what you might have thought, B2B Decision Makers Are Spending 760 Minutes A Week On Facebook (ComScore, 2017.)
Thanks to Google Analytics and other reliable sources of user data on the web, it has become quite easy to figure out the source where your audience is present. So make use of this data and make your presence felt in those locations.
Go 'Paid-Marketing'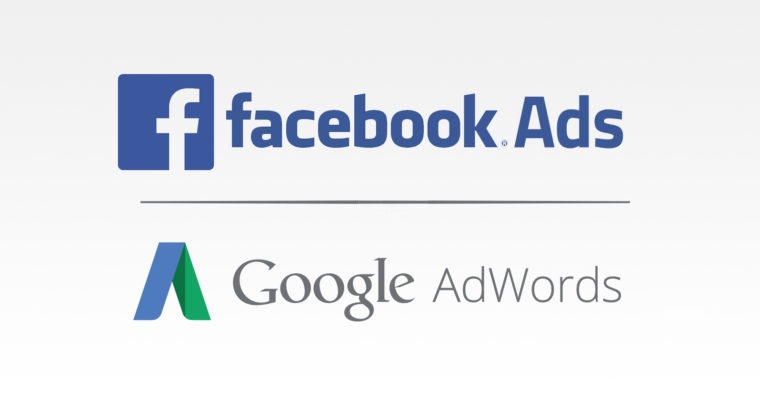 It would be great if you could get the desired results out of your organic marketing endeavors.
However, the current market scenario requires you to mix paid marketing with organic marketing to get assured results.
Whether you are talking about SEO or social media marketing, all channels have their own paid advertising.
As a B2B company, you need to get your team working to figure out which B2B marketing channels are the best and most efficient for your business to invest in.
Once you have that figured out, running a test B2B promotional campaign should be the first thing you should and follow it from there.
Are you looking for tried and tested ways to promote your B2B business? If the answer is yes, then you need to be part of this '
Attract. Engage. Profit.' webinar
right away!
The good old SEO
No matter how advanced we become in our marketing strategies, the basics are going to remain the same for the foreseeable future.
You cannot ignore the importance of SEO.
By optimizing your business for the right keywords on search engines not only can you get more traffic for your business but also build a brand out of it.
SEO works on a number of levels to help your business. From getting more traffic and business to establishing market authority, and gaining a certain level of trust in the market – well planned and implemented search engine optimization strategies can do it all for your business.
So, you cannot ignore its importance – not in 2018 or anytime in the near future!
Now, when it comes to creating amazing content fast, there's no question that investing in top content curation tools can help.
Responsiveness
Coming full-circle from where we started this post – it's all about how efficient you are in using your time that will dictate the success of your business.
No matter whether you are dealing in the B2B or B2C markets, responsiveness is a trait you cannot afford to take lightly.
Customers of today are impatient. They are looking for immediate solutions.
In such situations, you don't have the luxury to employ a laid back attitude. You need to be on your toes so that the customers know how much value you are putting in them.
By responding to their queries quickly you will be able to achieve two things:
First, you will win their trust as they will know that you are there to take care of their problems.
Second, you will get a loyal following which will spread word of mouth publicity for your brand.
So, you will be able to kill two birds with one stone.
How to promote a B2B product – Conclusion
There is a lot that you can do for your B2B product promotion. In fact, it wouldn't be wrong to say that the options are virtually endless.
It's just that you have to figure out what your ultimate goals are, and where you want to see your business after a certain period of time.
Of course, you would want to climb the next step in the ladder. But, what's going to be that next step?
Have measurable goals, and plans that you can implement to achieve those goals. Unless you have plans and strategies, you will never be able to get what you want for your B2B promotions.
Remember, the ultimate goal for every business is to generate sustainable profits. But only the ones that have a plan to succeed are able to make it to the top.
As they say in the business world, if you fail to plan your business strategies you are planning to fail. You need to have a plan and then work on that plan to achieve the ultimate goal.
So, are you ready to plan your B2B product promotion?